Don't Beat around the Bush
We searched galaxies far and wide to find you babes the BEST laser on the market.
Introducing the Vectus Laser; guaranteed to provide fast, effective, and affordable laser hair removal treatments so you can achieve the out-of-this-world smooth skin you've been dreaming of! The large spot size and contact cooling system means your treatments will be quick and comfortable without sacrificing results. On top of that, our advanced Skintel melanin reader helps us accurately choose the best and safest settings for your skin.
We are so confident in the Vectus and committed to your success, we offer a Laser Guarantee; after completing at least 8 laser hair removal treatments*, you will receive one free touch-up service on the area per year for five years!
Different service, same brand promise: Total convenience, unmatched consistency, and the best laser experience EVER … period.
**Some clients may require more initial treatments.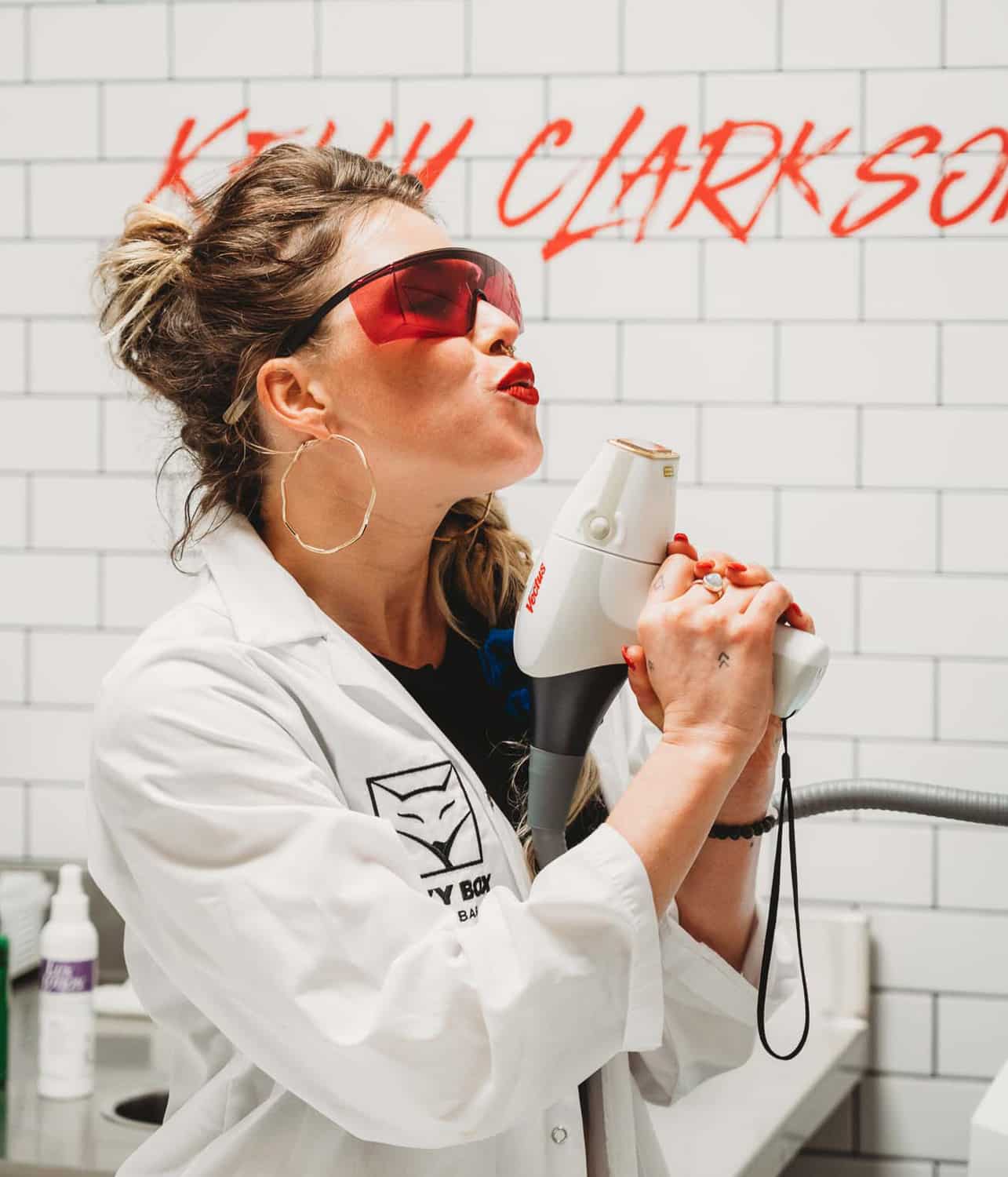 Laser Hair Removal Prices
Single session
6 pack
8 pack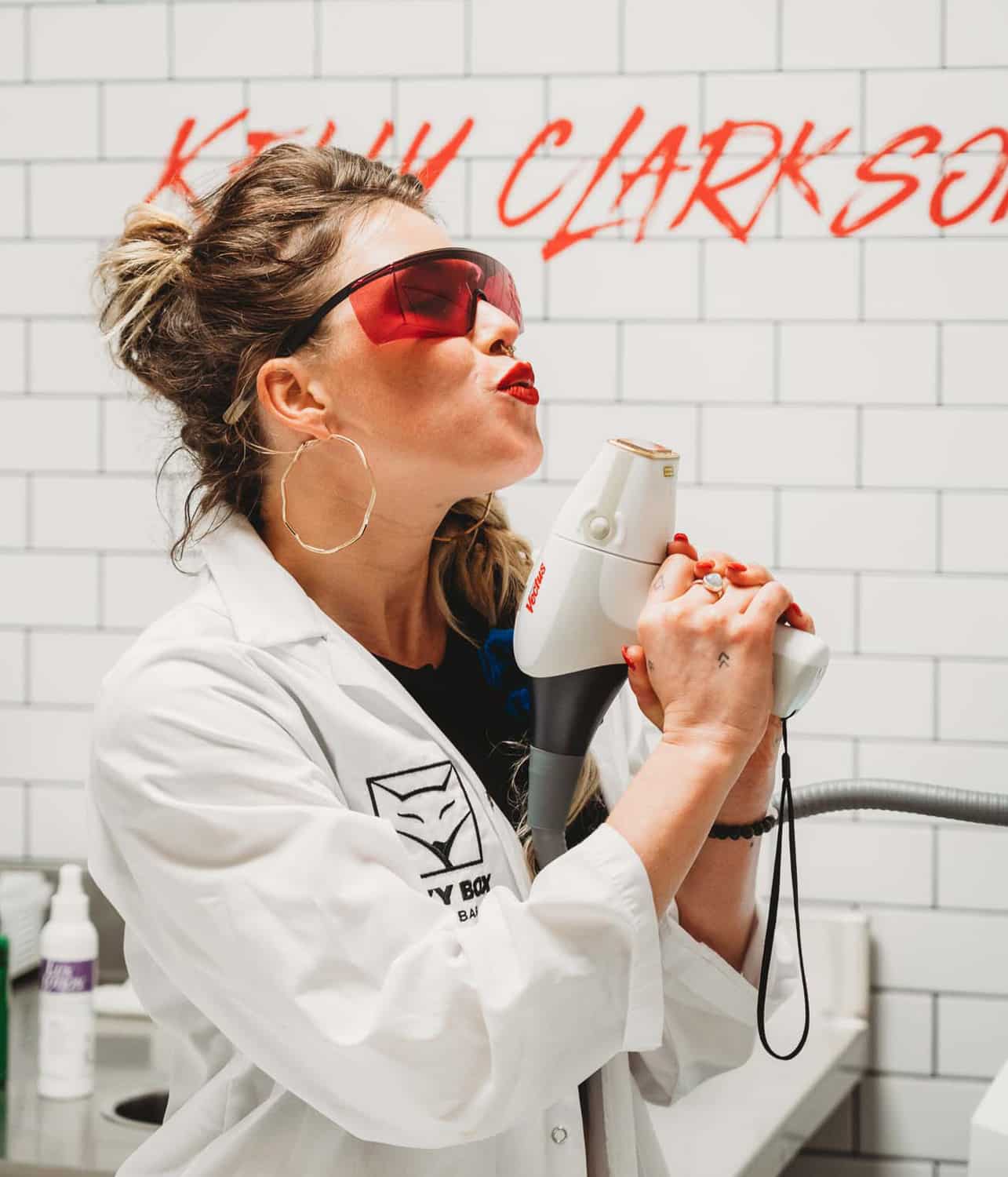 Found yourself in a hairy situation? We've got you covered. 
Our Vagicians are experts in the art of quick and convenient body waxing. We're in the business of taking the discomfort out of hair removal so you can look and feel your best – however that looks to you! 
Did we mention your FIRST WAX IS FREE?!* Yup! No charge, and there's no catch – we just really want to meet you.  If it's your first time visiting a Foxy Box, get a free Bikini, Upper Lip, or Underarm wax with the code FOXYFIRST!
To redeem, head over to Book Now -> pick your closest Foxy Box Location -> and type the promo code FOXYFIRST in the notes section upon booking. Feel free to give us a call at your local shop and give the promo code over the phone too! See you soon!
*New clients only
Looking to save more of your hard-earned cash? Ideal for the less frequent waxer, our 10 punch card bundles are the most affordable option for keeping you on top of your hair removal routine.
Box Menu
Single session
10 pack
New to the wonderful world of hair removal? Our style guide is here to help you become acquainted with the different options for hair removal.
Brazilian Wax
Our speciality! With the Brazilian we take it all. Everything is removed, including the front, the labia and between the cheeks. However, we can leave a small strip or triangle on top if you'd like.
French Wax
This service goes deeper into the sides and top, and we also remove any hair between the bum cheeks. A good step to take before the Brazilian (we leave the most sensitive spots alone).
Bikini Wax
Hair is removed from the top & sides of your undies. A quick and easy service to look trim and tidy!
Hands, Shins, Knees and Toes
Single session
10 pack
BROW GAME & MORE
Single session
10 pack
Not all of us were born a Bambi—long-lashed and big-eyed. That's where a lash lift comes in!
Low maintenance and gentle, a lash lift is for those wanting a more natural look, without the hassle. Take your minimalist beauty routine to the next level by combining your lash lift with a lash tint. It'll be just enough to have you feeling confident in leaving your mascara at home.
Service
Single session
3 pack

Greencircle Eco Fee $1.00
GET THE BEST DEAL ON YOUR BODY WAXING & Laser SERVICES WHEN YOU JOIN OUR FOX CLUB
Frequent waxer? These two exclusive membership tiers offer the best prices and is the most 
convenient way to keep a regular waxing schedule. #smooth
Premium
$39/mth
You book in for your Brazilian every month like clockwork, because you know that you get the best results when you stay on a consistent waxing schedule.
Members on the premium tier enjoy the following perks:
One free Brazilian every 4 weeks
Any 10 minute service for $10
15% off all product, all the time
Elite
$49/mth
You like that smooth silky feeling from head to tail, and you want to get the most out of your membership. You're a true waxaholic!
Elite members receive:
One Brazilian every 4 weeks
Any 20 minute service for $20
Any 10 minute service for $10
15% off all product, all the time
Do you like to get your laser on the regular? These three membership tiers offer the lowest prices and a perfect schedule to achieve your hair removal dreams. Plus, you get perks exclusive to our Fox Club members. 

Gold
$175/ every 5 weeks
Ready to take the plunge into the world of laser hair removal? Our Gold Laser Membership is perfect for you, with some added bonus perks!
Gold members receive :
One Large Area*
30% off all other services  (laser, waxing, lashes)
15% off products
Platinum
$375/ every 5 weeks
It's like Gold, but a little better – for those making a commitment to laser on multiple areas. Bonus: You get a buddy pass to share with a pal!
Platinum members receive:
Two Large Areas* & One Small Area*
30% off all other services (laser, waxing, lashes)
15% off products
1 buddy pass
Diamond
$875/ every 5 weeks
Laser as much as you want with this unlimited diamond membership – AND let  your BFF's try it out with your two Buddy Passes. 
Diamond members receive:
Unlimited laser services
30% off all other services (laser, waxing, lashes)
15% off products
2 buddy passes
*Small Areas: Bikini, Chin, Upper Lip, Cheeks, Underarm, Tummy Trail, Neck, Areola
*Large Areas: Brazilian, French, Half Leg, Half Arm, Bum Cheeks, Chest, Half Back, Full Face, Stomach
**Buddy Passes: Valid for one free laser underarm service for another person.